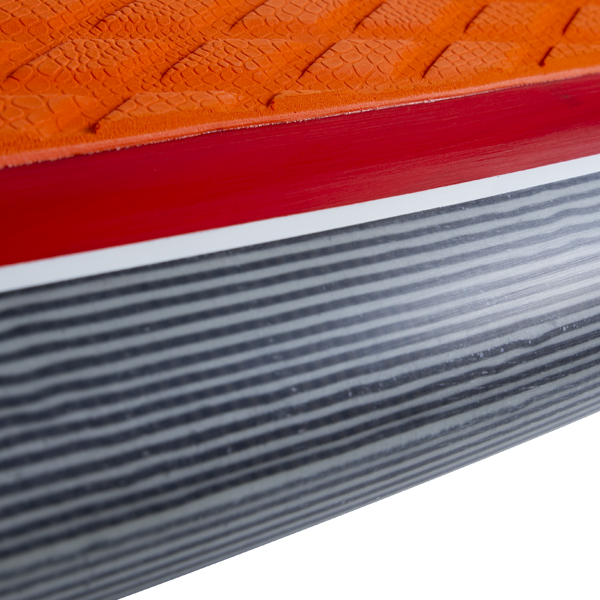 From $1,999.00
Sizes Available
6'10 x 23''

7'8 x 27"

8'2 x 27"

8'6 x 28"

8'10x 28"
The DC Surf X is our ultimate performance quiver to cover all conditions. Only available in premium SLX technology, the DC Surf X rewards accomplished riders with excellent wave riding performance, reduced weight and bomb-proof durability.
Surf X 6'10"
The team rider choice, for light riders who refuse to compromise and who's board is an extension of their senses.
Surf X 7'8"
Built for advanced, light (50-65kg) and agile surfers. The board performs brilliantly in the pocket, it's extremely fast and very responsive in quality waves
Surf X 8'2"
Surfs like a 6'2 shortboard, super responsive and stable for its size, highly recommended for 75-85kg surfers
Surf X 8'6″
An extended version of the 8'2", it paddles extremely well into waves. The board loves getting out in the face for round house cutbacks! Ideal for 75kg-95kg intermediate to advanced surfers
Surf X 8'10
Longer high-performance design that surfs the same as the 8'2". The go-to board for taller or more solid 80kg-100kg+ surfers
All Surf X shapes have increased rocker in the nose and tail to give greater control in large surf conditions, while the domed deck gives extra volume in the standing area.
The range bottom shape: Single concave at the nose for improved paddling speed into waves while the double concave with V in the tail keeps speed and flow through turns. The DC Surf X range is shaped and designed by legendary shaper Dale Chapman.
Length: 6' 10" / 7'8" / 8'2" / 8' 6" / 8' 10''

Width: 23' / 27 ³/⁴ / 27 ³/⁴ 28" / 28 "

Thickness: 3 ³/⁴ / 3 ³/⁴ / 4 ¹/⁸ / 4 ¹/⁴ / 4 ¹/⁴

Weight: 5.56 / 6.21 / 6.36 / 7.01 / 7.3

Volume: 67 LT / 82.1 LT / 98.2 LT / 105 LT / 112 LT

Max Rider Weight: As above

Rider Level: As above